Green Bay Gamblers

Arena Name: Resch Center
Capacity: 8,785 (10,200 out of hockey configuration)
Built: 2002
Address: 1901 S. Oneida St., Green Bay, WI 54304
Telephone No: (800) 428-8411
Ice Surface Size: Regulation
Franchise Date: 1994-95
USHL (Clark Cup) Championships: 2: 1995-96, 1996-97
Anderson Cup Championships: 2: 1995-96, 1996-97
Colors: Red, Gold, Black, & White
Official Web Site: gamblershockey.com
Unofficial Site: Gambler Forums
Arena Web Site: PMIWI
Google Maps: Click Here

Resch Center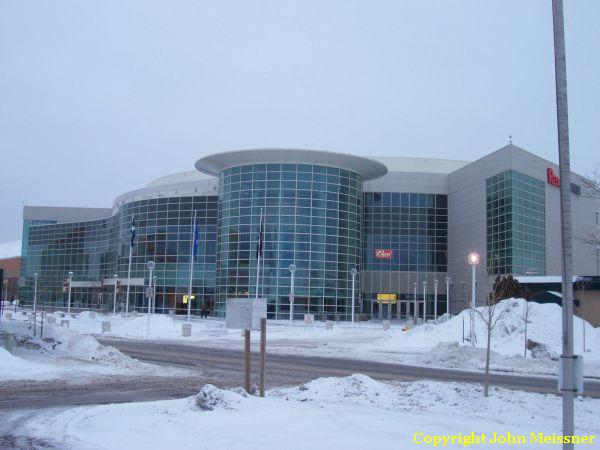 What's the Arena Like?
I have never been to the Centre Henry-Leonard. If you have anything to contribute, send it on to
.

Future Developments
There are currently no plans to renovate or replace the Resch Center.

What Is It Like For Away Fans?
For opposing fans, the TEC is pretty laid back and calm. Sioux City has had a rep for having bad fans, though I have yet to witness any (drunk and fair weather fans happen everywhere.) The TEC averages under 3,000 per game, so it tends to have an empty feeling. The arena is not intimidating at all, as it's hard for the fans to keep chants going. Sometimes during starting lineups, you can get a few different "Let's go Muskies!" chants through the crowd.

Intimidation Factor: LOW
How To Get There
From Rte. 138 Eastbound: When 138 turns north at boul. Lasalle, continue straight through on Lasalle instead of turning left. Make a right on rue Père-Arnaud. Make a left on Michel-Hémon. The arena will be on your left.

Admission Prices
$12.50
$11.00
$9.50
$6.00 (student and child in blue sections only - near the back in the corners)

The Drakkar's website, in its infinite wisdom, does not actually specify which prices above are for which people.
Inside the Resch Center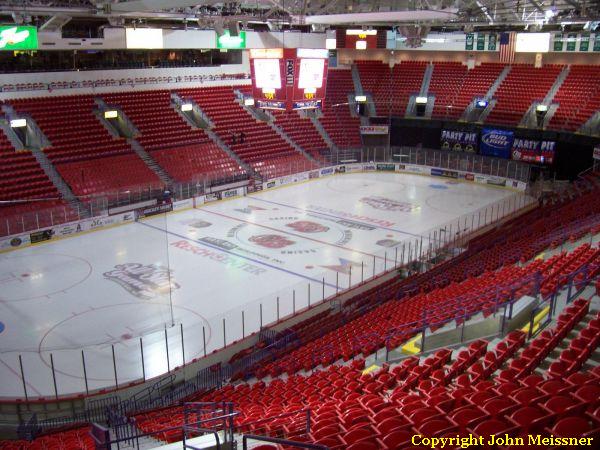 Franchise History
The Drakkar franchise was granted as an expansion team in 1997-98.
Local Rivals
Baie-Comeau is isolated a long way from the rest of the league, but the team has made up for it by being famously pugilistic. The team's two most "local" teams are Rimouski and Chicoutimi, and another surprising rival is Lewiston, with which the team has had many brawls over the years.

Places to eat near The Resch Center
There are a few places right in the immediate area of the Resch for your eating, drinking, and sports watching niche. These places are: Stadium View Sports Bar, Champions Sports Bar, Anduzzi's Sports Bar, and Bay City Smoke House.

Feedback
If anything is incorrect or you have something to add, please e-mail me at JaskulaR@aol.com and I'll update the guide.


---
Copyright © Rob Jaskula 2008.
All rights reserved.
Last Revised: February 15, 2008

---