Pepsi Coliseum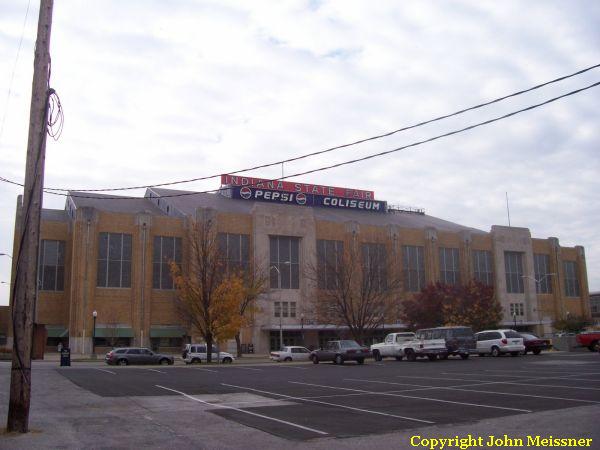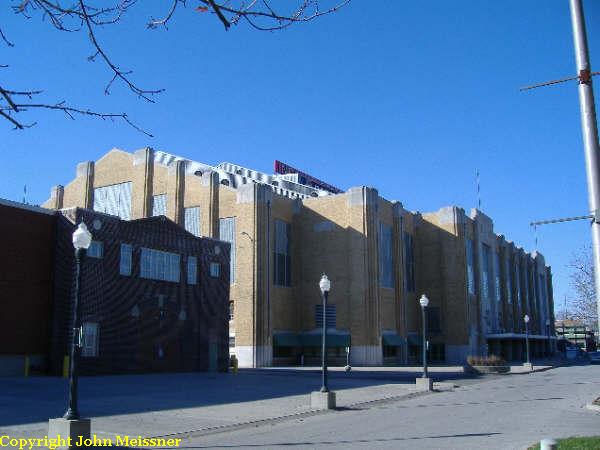 What's the Arena Like?
I have never been to the Centre Georges-Vézina. If you have anything to contribute, send it on to
.

Future Developments
The Centre Georges-Vézina received a massive renovation in 2006, which brought a fifty-year-old arena up to standard. The place apparently sparkles, and the addition of corporate suites has boosted Chicoutimi's chances of potentially hosting the Memorial Cup in 2009.

What Is It Like For Away Fans?
For opposing fans, the TEC is pretty laid back and calm. Sioux City has had a rep for having bad fans, though I have yet to witness any (drunk and fair weather fans happen everywhere.) The TEC averages under 3,000 per game, so it tends to have an empty feeling. The arena is not intimidating at all, as it's hard for the fans to keep chants going. Sometimes during starting lineups, you can get a few different "Let's go Muskies!" chants through the crowd.

Intimidation Factor: LOW
How To Get There
From A-70: Exit at Rte. 175 (exit 47) and proceed north on 175/boul. Talbot, then follow the directions below.

From Rte. 175 (boul. Talbot): Proceed north into town and turn left on boul. de la Université Est. The arena will be on your left, at the corner of Université and Bégin.

Admission Prices
Adult: $12.50, $11.50
Senior: $11.50, $10.50
Student: $7.50
Child: $6.00
Inside the Pepsi Coliseum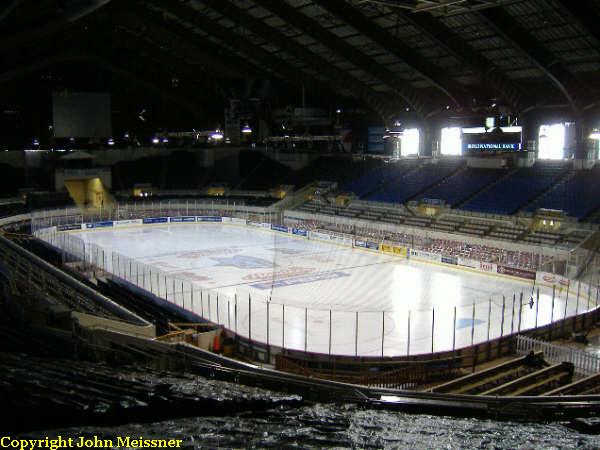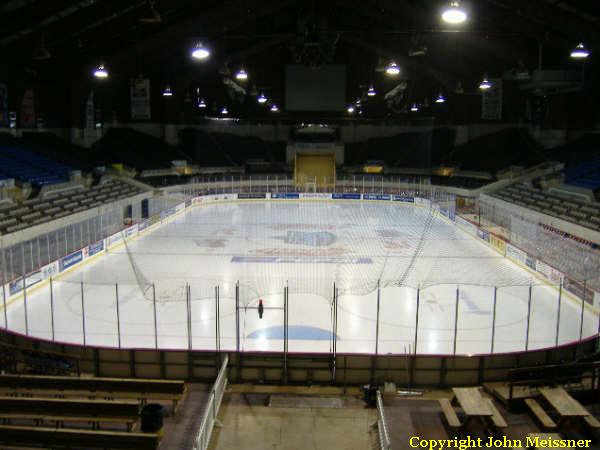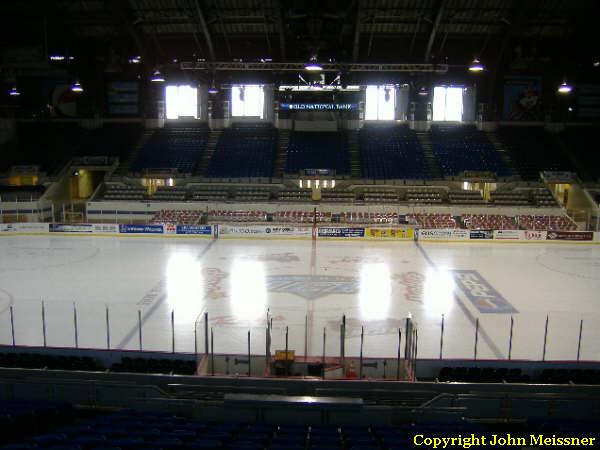 Franchise History
The Saguenéens franchise was granted in 1973-74 as an expansion team, and has been a model of consistency in an unstable league ever since, having never changed names, cities, or arenas. The uniforms have changed a few times though - the current classy duds the Sags wear are throwbacks to their original unis, but somehow in the 1970's they were abandoned for the hilarious combination of green and orange. For those interested, a "Saguenéen" is a person from the Saguenay-Lac-Saint-Jean region of Quebec; the name is similar to the English Houston Texans.
Local Rivals
Chicoutimi's rivalry with the Quebec Remparts is the stuff of legend, with fistfights on and off the ice being commonplace. Baie-Comeau is also a rival for supremacy in northeastern Quebec.

Honoring Gretzky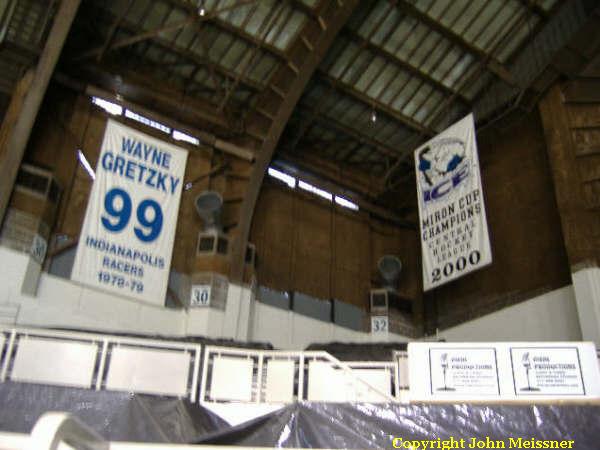 Place to Eat Near the Pepsi Coliseum
There are multiple nice sit down restaurants to pick from in the immediate vicinity of the TEC. When you first exit the interstate, there is an IHOP, Perkins, and Chili's to choose from. There is also a Hardees and Arby's just down the road from IHOP if you're in in need for something quick. If you're into BBQ, there is a Famous Dave's literally within a few feet of the TEC.
Feedback
If anything is incorrect or you have something to add, please e-mail me at JaskulaR@aol.com and I'll update the guide.