Lincoln Stars

Arena Name: The Ice Box
Capacity: 4,610
Built: 1995 (for hockey)
Address: 1800 State Fair Park Drive, Lincoln, Nebraska, 68501
Telephone No: (402) 474-7827
Ice Surface Size: Regulation
Franchise Date: 1996-97
USHL Championships: 2, 1996-97, 2002-03
Anderson Cup Championships: 3, 1999-00, 2000-01, 2002-03
Colors: Black, Blue, & White
Official Web Site: http://www.lincolnstars.com/
Unofficial Sites: Stars Message Board
Google Satellite: Click Here

The Ice Box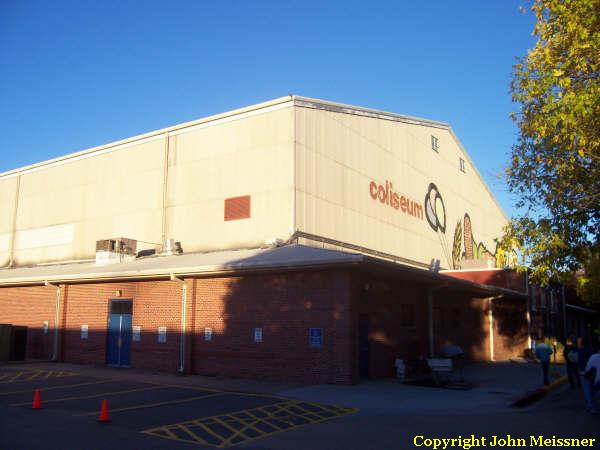 What's the Arena Like?
The Ice Box was remodeled around 1995 when Lincoln was awarded a team. The Ice Box is a barn. Literally. The rink is located on the Nebraska State Fairgrounds, so it is turned into a barn during fair time. Come winter, it's transformed into one of the best hockey rinks in the juniors. Lincoln usually averages the most fans per game in the league, bringing in over 4,000 per game. The atmosphere in the Ice Box is second to none, and provides a hostile environment, which makes the game that much more thrilling.

The Ice Box features a "U" shaped seating area, with seating available on the stage. The stage is located directly behind the Stars net. There are also suites, located in the corners, just behind the actual seating area.

In Lincoln, they have a pretty wide variety of souvenirs to choose from in their store. The prices seem very reasonable for their souvenirs as well. The store is located directly to your left when entering the front of the building, next to the Blue Line Booster Club booth. As far as concessions, the Ice Box features multiple stands on each side of the arena. In addition to hot dogs, nachos, and popcorn, the Ice Box offers such items as Valentino's pizza, sub sandwiches, BBQ pork sandwiches, and funnel cakes among others.

There are a couple downsides I have come across while visiting the Ice Box. First, with all the fans, it gets extremely crowded in the hallways during intermission. This can make it hard to get where you're trying to go in a timely fashion. There don't seem to be an abundance of bathrooms, so the lines there can get very long as well. Lastly, if you're deciding to go to Lincoln, AVOID section M at ALL COSTS. This section is filled with morons and they will make your visit one you will dread.

Future Developments
There are no future developments for the Ice Box that I am aware of at this time.

What Is It Like For Away Fans?
During my visits to the Ice Box, I have not had any problems, though some around me have. It can be a hostile environment, but if you stick to cheering for your team, you should have no problems. I'd recommend sitting at the top of Section H, as that has been the best seats I have had by far on my trips. Fans in Lincoln are very passionate, so some may not take kindly to cheering for the opposing team.

Intimidation Factor: HIGH
Inside the Ice Box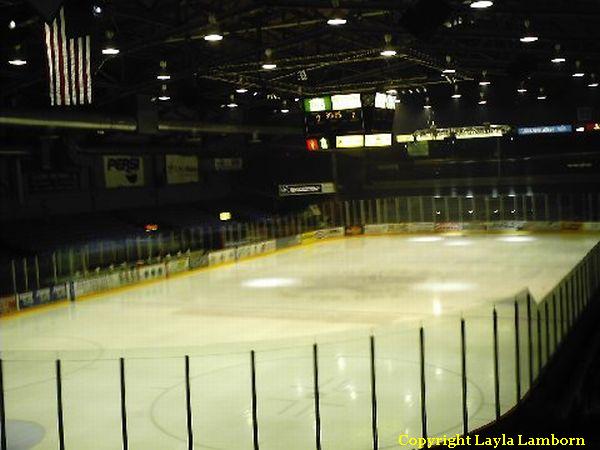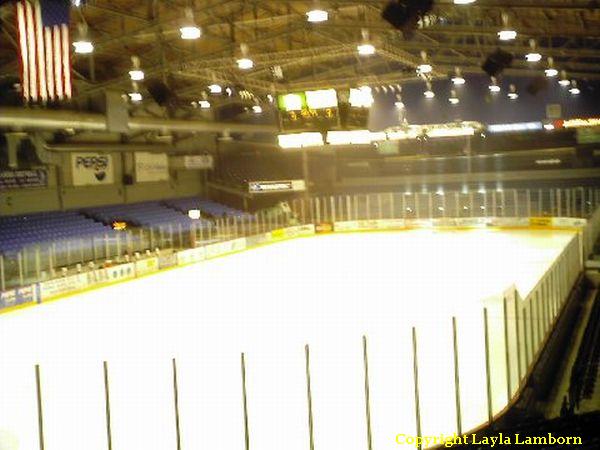 How To Get There
From I80 (Eastbound and Westbound): Take I80 to the I180 junction (Hwy. 34). You will want to head south. Take the Cornhusker Hwy. exit, and head east. This should get you to the lights at 11th Street, where you will need to take a right. Continue this way, but veer to the left onto 10th Street and go through the lights. You will then need to make a left onto Military Rd. Follow this street and it will take you directly to the Ice Box and the many parking areas located near the arena. Parking is also free.

If there is an event going on at the Devaney Center, parking will be very limited. It's advised you get to the rink earlier than normal on those nights.

Admission Prices
Adult/Child (first 4 rows) $14.75
Adult/Child (5th row and back) $13.75

They also have the Galaxy Club, which is luxury seating. It has its own concession stand and bathroom. I am told these tickets are in the neighborhood of $20.

Franchise History
Lincoln was awarded an expansion team in 1995-96. Lincoln won the Clark Cup that year, accomplishing a feat that is very rare. Lincoln has always been near the top of the league and have become well-known for their physical in-your-face style of play.

Local Rivals
Omaha and Sioux City have emerged as Lincoln's top rivals. Tri-City is trying to build a rivalry with the Stars, but it's a work in progress at this point.

Places to Eat Near the Arena
There isn't a whole lot in the immediate area of the Ice Box, but we will help direct you to some nice eating facilities.

If coming in from the interstate, head downtown to 9th/10th streets and head West before "O" Street. This will get you to the Haymarket area. There are multiple restaurants to choose from, including Old Chicago, Buzzard Billy's, and Lazlo's.

If fast food is more your thing, I believe there are a few near the arena. These include McDonald's and Runza.

A look at their into.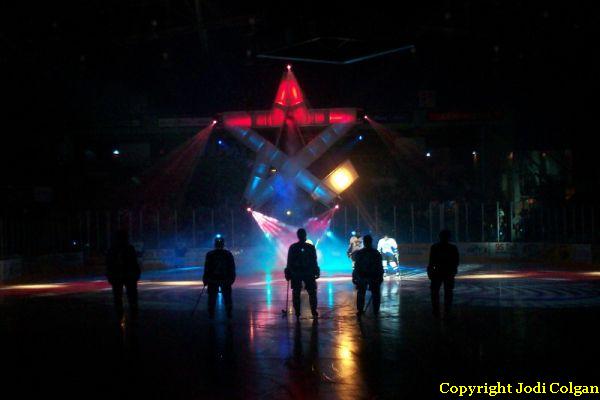 Feedback
If anything is incorrect or you have something to add, please e-mail me at JaskulaR@aol.com and I'll update the guide.



---
Copyright © Rob Jaskula 2007-08.
All rights reserved.
Last Revised: February 17, 2008

---